How To Build A Versatile Wardrobe With Men's T-Shirts From Lovegen's Collection?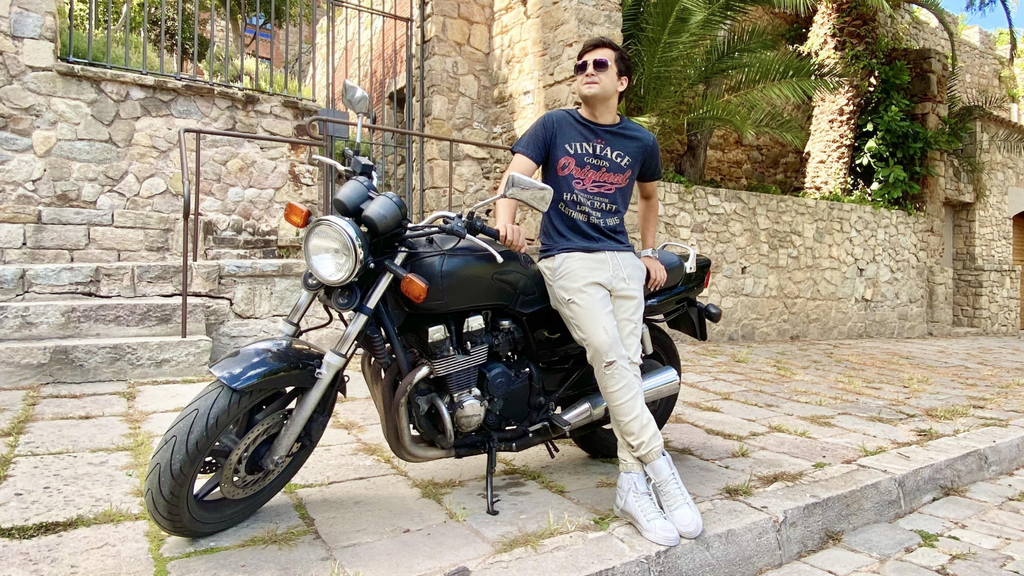 Are you excited about taking your wardrobe to the next level and curating a collection that's not only stylish but also incredibly versatile? Well, you're in luck because LoveGen's incredible assortment of men's T-shirts has got you covered. Let's delve into the art of crafting a wardrobe that's perfect for any occasion.
Define Your Style
Building a versatile T-shirt collection starts with understanding your lifestyle. Consider your daily routine, whether it's work, casual outings, or special events. Our classic colors, like black, white, and grey, are perfect for mixing and matching. Add some sophistication with neutral shades like beige and navy or a touch of freshness with pastel colors like light blue, blush, or mint.
Embrace the Fit
Versatility is all about comfort and style. Mix regular fit and slim fit T-shirts for a tailored appearance that keeps you comfortable throughout the day. Look for fine textiles like cotton blends for your convenience and durability. Pay attention to stitching and craftsmanship to ensure enduring wear.
Hoodie Full Sleeve T-Shirt: The Ultimate Choice
Our Hoodie Full Sleeve T-Shirt is a versatile addition to your wardrobe. Here's why you need one:
Long Sleeves: Stay cozy and warm in cooler weather with our long sleeves.
Hood: Our attached hood adds a sporty feel and protects you from light rain or chilly weather.
Kangaroo Pocket: Keep your hands warm and store small items in our front pocket.
Comfortable Fabric: We use soft materials like fleece or cotton blends for maximum comfort and freedom of movement.
Round Neck Cotton T-Shirt For Men: A Classic Must-Have
A Round Neck Cotton T-Shirt For Men is a timeless essential that offers comfort and adaptability. Its key features include:
Round Neckline: Our classic and attractive circular neckline.
Short Sleeves: It's the perfect balance between coverage and breathability, ideal for warm weather.
Casual and Everyday Wear: Versatile for various social contexts.
Affordability: Quality and style without breaking the bank.
Revamp Your Wardrobe with LoveGen
We at LoveGen offer you a wide range of styles, from classic to modern, catering to your diverse tastes. Our collection boasts high-quality materials, original designs, and meticulous attention to detail. Expect hip designs that meet today's fashion standards, along with comfort and longevity, from our premium materials. Our T-shirts are suitable for various settings, featuring fashionable accents like distinct necklines, sleeve designs, or embroidery.
And the best part? Our T-shirts are reasonably priced, making fashion accessible to you. So, if you're looking to build a versatile wardrobe that covers all bases, LoveGen's collection has got you covered. It's time to elevate your style game and make a statement with our exceptional T-shirt collection. Get ready to turn heads wherever you go! Your journey to a more stylish and versatile wardrobe begins with LoveGen.